INCANTA
Is one of the most exciting and advanced skincare line to be launched in many years. With original and innovative ingredients, Amazon Silk launches the new generation of clean & green dermocosmetics.
Omega 3
The exciting hero ingredient of Amazon Silk is a previously unknown treasure of the Amazon, a spectacular looking nut called Super Sacha Inchi. It is by far the richest plant based source anywhere on earth of the all important omega-3. It is one of only two substances in nature that contribute to the most important aspect of "skin health," that is cell wall integrity. Strong skin cell walls keep moisture in and pollutants out. Rapidly absorbed into the skin with no oily residue, this extraordinary emollient moisturizes, soothes and smoothes the skin creating a liquid silky soft, lustrous and fresh face experience. 
Hyaluronic Acid
Every high end effective face serum or cream has hyaluronic acid, given its anti-aging abilities due to the fact it is a powerful moisturizer and humectant, a nourishing anti oxidant and a skin softener. 
But not all hyaluronic acids are created equally. As our objective is to formulate the absolute top quality serum available, Amazon Silk uses the incredible cross polymer sodium hyaluronate. This cross polymer, like a fine mesh, absorbs five times the water and locks that moisture deeper, broader and longer in your skin. In doing so, nature's filler softens fine lines and provides a youthful, fresh and lustrous look to your face. 
So when choosing a serum, don't stop just because you note that hyaluronic acid is on the label, look for the cross polymer version and treat your face properly. 
Niacinamide (Vitamin B3)
Also known as Vitamin B3, niacinamide is the superstar of the skin  vitamins and is essential in any quality skin care product. Both protective and preventative, niacinamide tones lax pores, tightens the skin, lightens spots, all while softening fine lines.
It's also well  known for converting dull lifeless skin into a supple and radiant look.  Niacinamide, for a tighter and lighter face.  
Vitamin C & Vitamin E
A powerful advanced full spectrum vitamin complex is an integral piece to the perfect skincare formula. Vitamin C, long a major powerhouse in skincare, lifts and firms the face by helping collagen hold its shape, all while protecting against damaging UV rays.
Amazon Silk has four times the effective dose of Vitamin C. Vitamin E, in the form of tocopherols, also protects from damage with its antioxidant properties while it works in conjunction with Vitamin C to strengthen the skin's cell walls.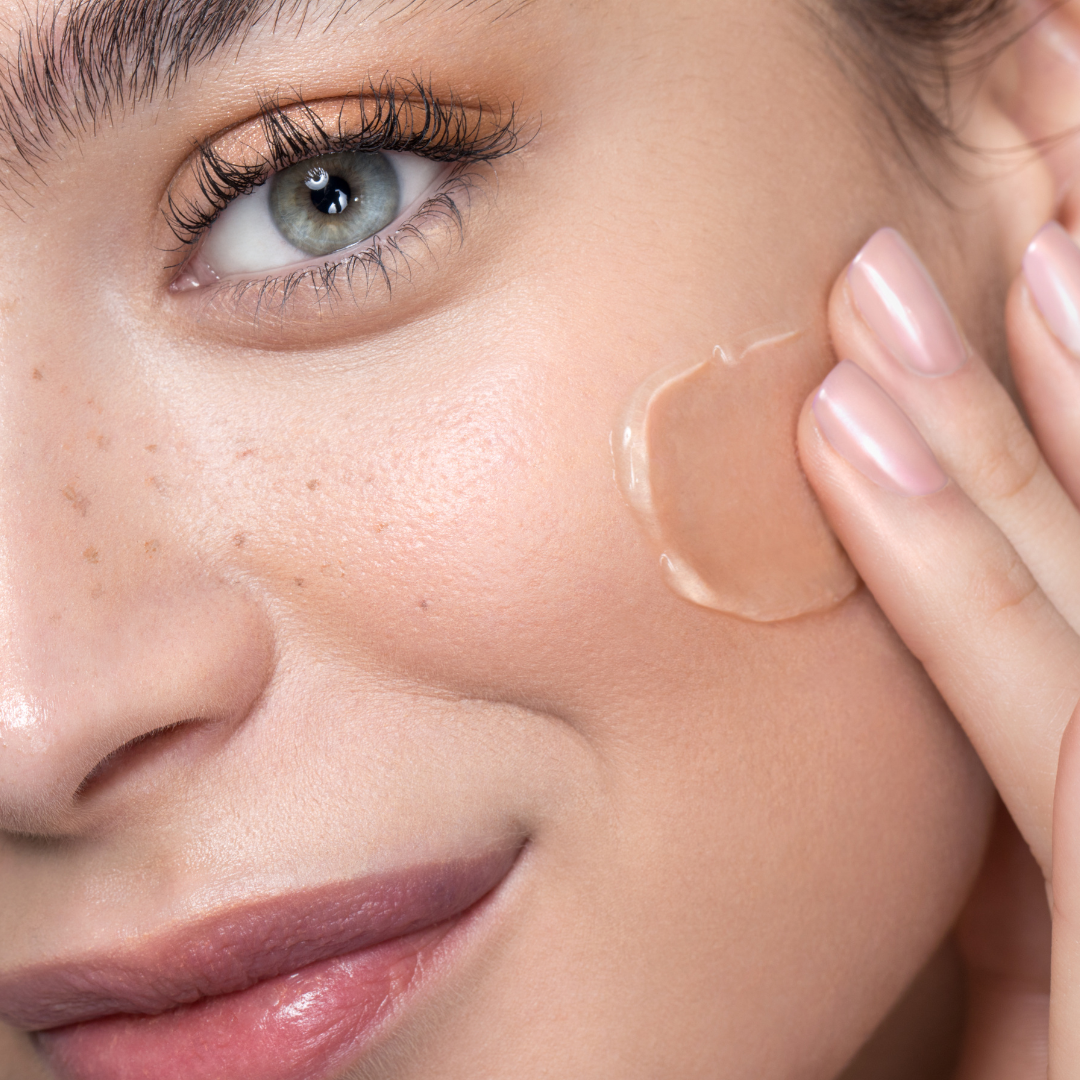 Panthenol (Vitamin B5)
Also known as Vitamin B5,  panthenol has a host of remarkable skin benefits. It hydrates and smoothes the skin, is anti-inflammaging, protects the skin from irritants and softens your face.
Panthenol will make your skin more youthfully elastic, smooth and radiant.
Peptides
Beware of collagen products as most are too large to penetrate the complicated skin layers and do any good. But small skinpeptides are another matter. They penetrate deeply and stimulates collagen production serving to reduce fine lines and wrinkles creating a smoother more youthful face.
Considered comparable to Botox but in a non invasive cream.
The Innovative Airless Pump
Airless pumps are an exciting, more effective option than straw tubes and have become an important and popular alternative for skincare products because:
They prevent air from oxidizing the product, keeping our extraordinary formula intact.

No need for preservatives in the product as the exposure to air only occurs after it is dispensed.

It acts as a vacuum/piston meaning you get all of the product. Straw/lotion pumps, on the other hand, leave behind significant amount in the bottom of the bottles. With airless pumps there is zero wastage.

It is significantly more economical in that when the bottle is empty, it is truly empty.

The double wall keeps the skincare product away from any source of light.
The auto air-lock nozzle keeps your skincare product from coming in contact with contaminants and bacteria. Your product is always protected!

They weigh less than straw pumps.

The product can be dispensed at any angle including upside down. 
You can tell if your product is airless or not by looking at the bottom of the bottle. If you see a hole, it is airless. 
NOTE: To activate the airless system you need to press the top repeatedly before the first use. You can also flip the bottle over and tap it in the palm of your hand. This will make the diaphragm rise and it should work immediately.